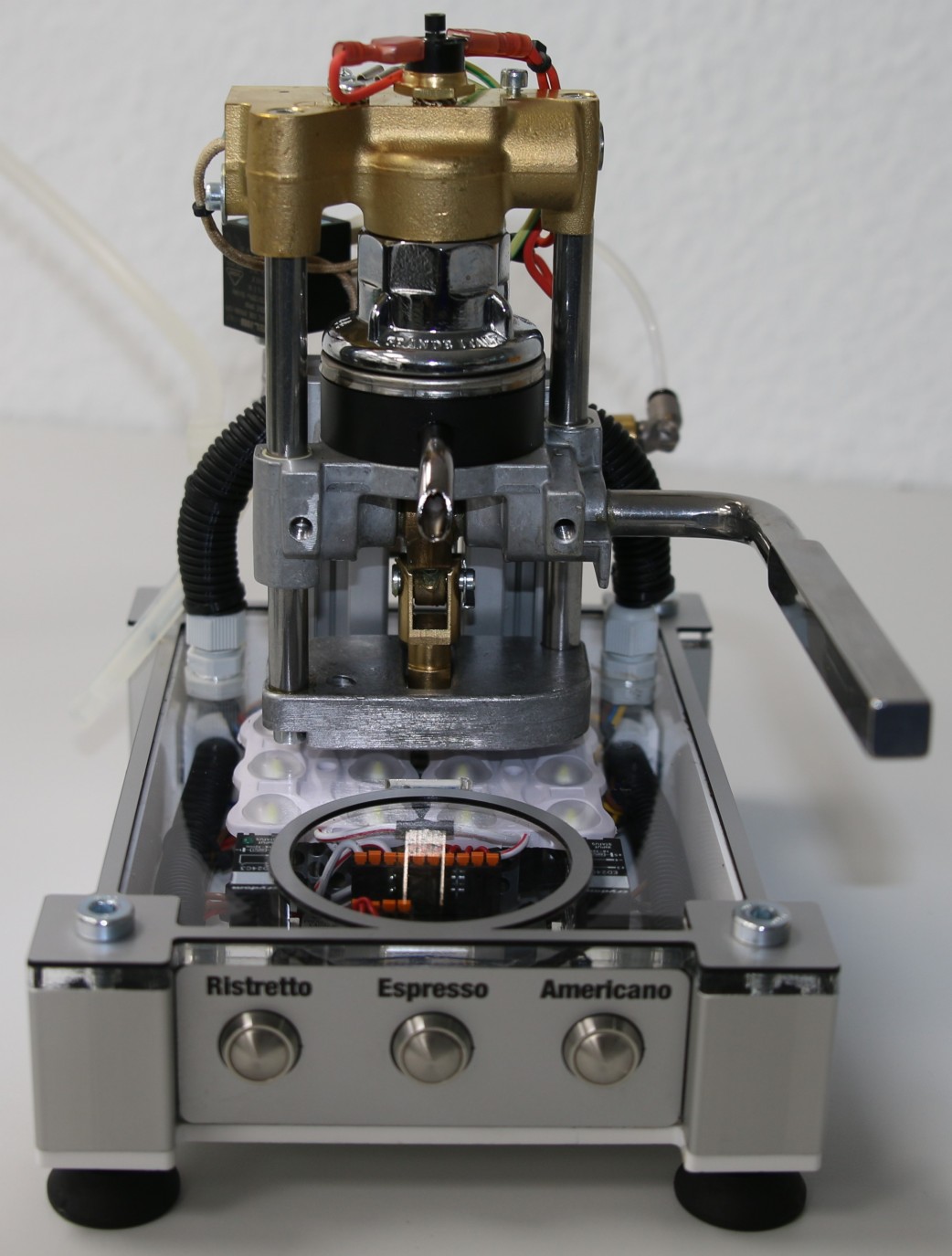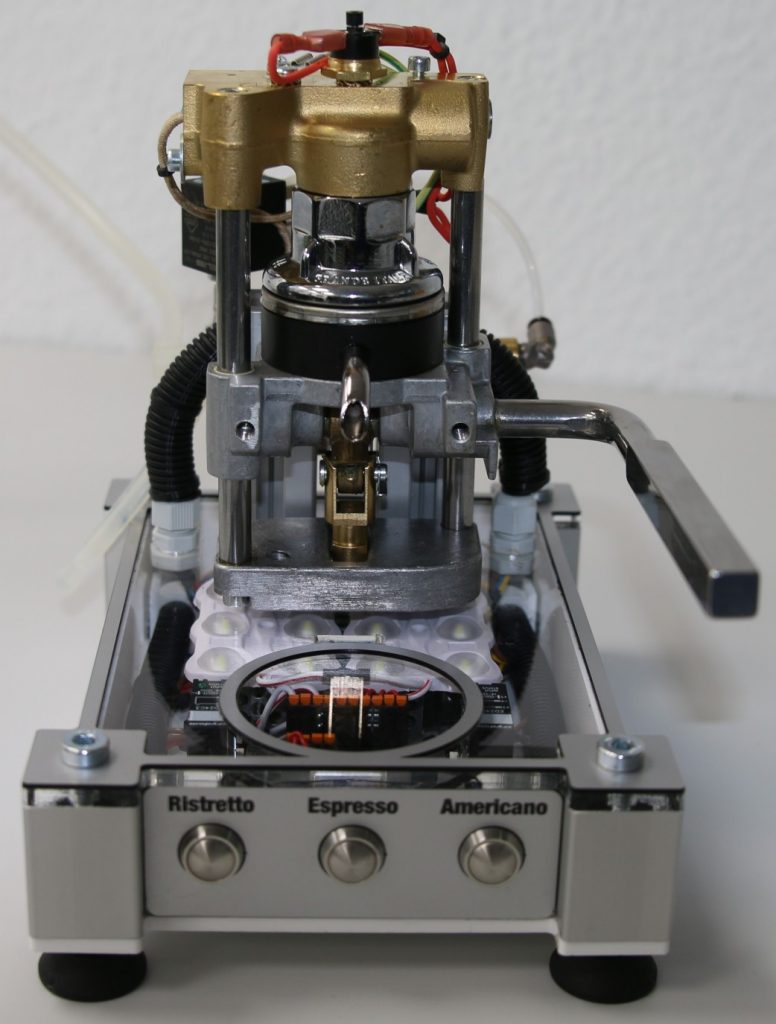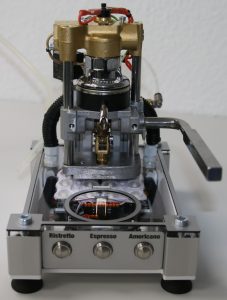 It's featured in depth on DesignSpark, where you can read about the design in detail and find the complete parts list and the "STG-800_EspressoMaker" program.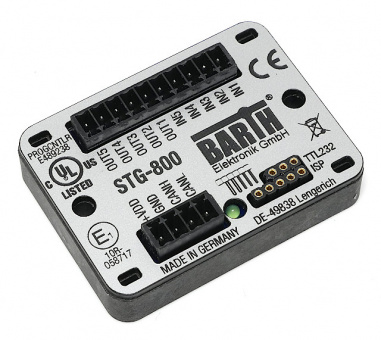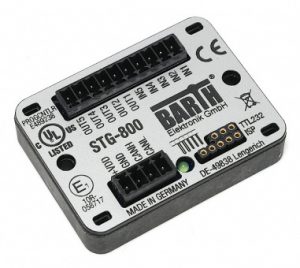 With clever use of a temperature sensor, and both the heating element and the pressure pump driven by solid-state relay, the main control unit is the company's own BARTH lococube mini-PLC (programmable logic controller), which is pictured above.
With the machine designed around the use of 44mm coffee pads, push buttons on the front of the device allow the selection of different styles: Ristretto, Espresso and Americano.
For example, the makers write:
"The user can switch the pump on by pressing a button on the top of the housing. The amount of water dispensed by feel will rarely be correct, therefore we decided to automate the process with one of our PLCs (type: STG-800). Therefore, we replaced the mechanical thermostat with a 10kΩ NTC resistor."

"An analogue input reads the voltage drop over this resistor so that it can be used in the program. If the temperature drops below the desired value, a solid-state relay switches the heater on."
Read more on RS Component's DesignSpark and check out the video below, too: